The Green 4 Maine Creative Arts and Digital Media Center
One of Green 4 Maine's newly launched, community-based programs that we had started in the spring in partnership with one of our new tenants on the base.  Ryan Lemire of Elevate Audio and Visual Company is also leading our new Community Outreach Program which is located at 191 Development Drive which is our Business Incubator and Innovation Hub (BIIH).  The new Community Outreach Program is called The Green 4 Maine Creative Arts and Digital Media Center.  It offers all kinds of diversified FREE programming to all ages and all identities that wish to attend, from sobriety paint nights, educational photography classes, videography sessions, how to operate drones just to name a few of its offerings. 
One of the new projects the Green 4 Maine Creativity Arts and Digital Media Center is sponsoring and spearheading is a Campus-Wide Art Installation, which when complete will create large art installations (Select buildings across the campus) that will be painted in artistic fashion.  The first two anchor buildings in the art installation are due to be painted this fall and will continue throughout the spring and summer of 2024.  This will ultimately become a "Drivable Artistic Campus Tour" which will allow us to create a tourist destination opportunity in order to bring folks onto the campus to enjoy the beauty of the creative art installations that have been painted for all to see and enjoy!!  This is just one example of the plethora of community-based programs Green 4 Maine is working on to beautify and bring people to the campus. 
Ryan Lemire, Director of the Green 4 Maine Creative Arts and Digital Media Center, WGAM Interview:
New Director of the Green 4 Maine Creative Arts and Digital Media Center at Loring
Ryan Lemire lives in Caribou but is a native of Kennebunkport  Maine. He is married to his wife of 16 years, Jessica. They have two children, Skye and Brooklyn. 
Ryan is a 2005 graduate of Full Sail University with an associate's degree in Audio Engineering. He also graduated in 2015 from the University of Maine at Fort Kent with another associate degree in Political Science. He was also an assistant basketball coach during his time in Fort Kent for both UMFK and MSAD 27.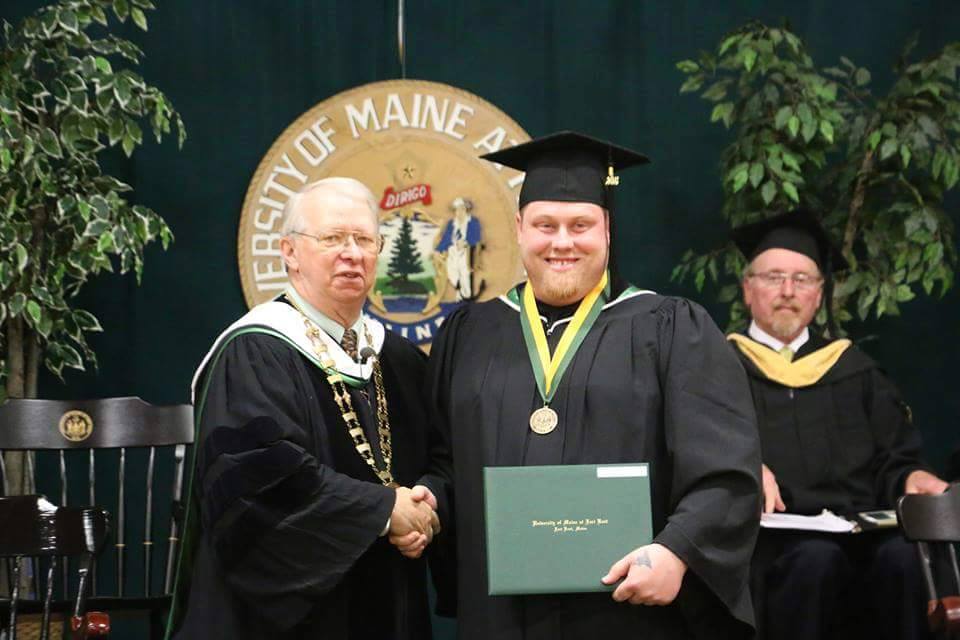 Ryan is currently enrolled full time at the University of Maine at Presque Isle for his bachelor's in Fine Arts, currently in his second year with a cumulative GPA of 3.89. 
Ryan is also the owner of Elevate Audio & Visual, a digital media company offering audio recording and production, video production such as weddings, events, and music videos, graphic design, website design, social media management and much more.
Ryan is also the director at the Green 4 Maine Creative Arts and Digital Media Center at Loring, where weekly classes and events are held on various topics such as photography, music production, graphic design, paint classes, live music, NARCAN training and much more. All are offered for free to the community, with a suggested donation for those able to pay. 
Ryan works closely with Job Corps to incorporate an arts program into their current curriculum.
Ryan is also a board member for the Aroostook county-based non-profit Mainely Youth (Formerly Mainely Girls). A youth empowerment initiative that helps underprivileged youth in Maine get support and learn skills to help empower them for future success. 
Ryan is involved with many other volunteer-led projects throughout New England including the Maine Academy of Modern Music where he teaches homeless youth how to read music, engineer and produce music, write music, and more. He is also working with Recovery Aroostook and Recovery on the Road to help end the stigma of substance use disorder.